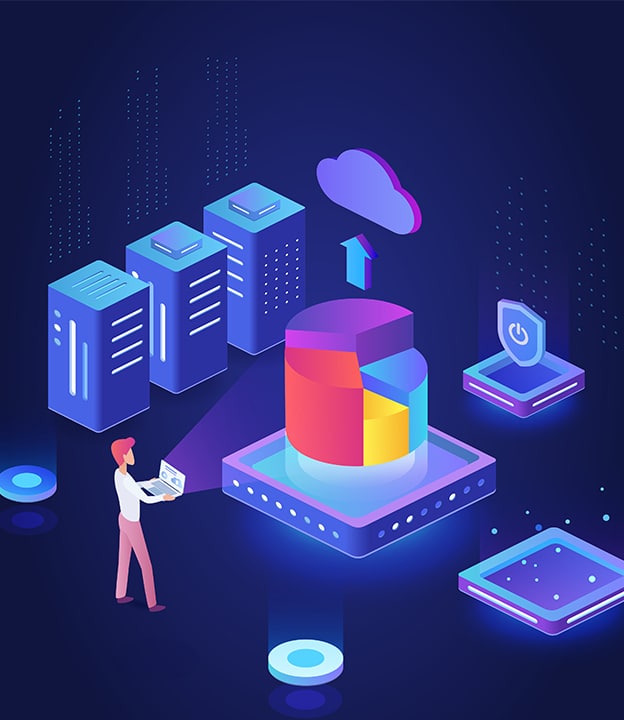 What is the eCTD?
The Electronic Common Technical Document (eCTD) is a transformative process by which regulatory information is sent to global Health Authorities (HA). The eCTD allows for the ICH Common Technical Document (CTD), the required format for marketing authorisation submissions in ICH regions, to be electronically submitted to HAs. It streamlines the handling of multiple documents to standardise and harmonise the format, structure, and content of the CTD, becoming the mandatory format for submission in more and more countries.
Many health authorities in the EU, US and Japan are implementing the eCTD, yet differ in the rate at which they will accept certain regulatory activities using this format. In the European Union (EU), the main implementation of the eCTD 4.0 is taking place between 2022-2024, with planned mandatory use for Centrally Authorised Products (CPs), and optional use for Nationally Authorised Products (NPs) from 2026 onwards.
How does the eCTD work?
The eCTD uses electronic transfer so that submissions can be received by the reviewer within a couple of minutes, negating the need to transport and store paper documents; saving both time and money. To maximise the benefits of this format, most HAs have been implementing portals and gateways to facilitate the use of data exchange in this way.
Since the eCTD features an XML backbone, agencies can easily upload the sequence to their systems to ensure that they are validated and technically complete. It is an efficient system which allows for changes to be made quickly and easily, whilst also being easily identifiable to reviewers. It also supports easy navigation to relevant parts of the document, increasing overall efficiency.
In an eCTD sequence, there are four different types of status that can be assigned: 'new', 'append', 'replace', or 'delete'. These status labels define how parts of the document relate to previous sequences as part of the lifecycle management. Following the publishing of the eCTD, it is essential to validate the submission using software to ensure that it complies with the relevant ICH and regional agency specifications to avoid technical invalidates. Following any corrections, the dossier must be revalidated to ensure no errors are included in the submission.
What are PLG's Publishing Services?
At ProductLife Group (PLG), we support drug manufacturers and pharmaceutical companies through dossier preparation (e.g., writing of Variations), document formatting, compilation, publishing according to regional specifications (eCTD, NeeS, ACTD, Paper), validation, and quality control checks on published dossiers. Our team also support submissions to the HA which can be carried out by PLG who have experience submitting via various portals, including the European Medicines Agency (EMA) eSubmission Gateway, the Medicines and Healthcare products Regulatory Agency (MHRA) Gateway for the UK and the US Food and Drug Administration (FDA) Gateway.
Our publishing experts use either an internal validated publishing tool or the clients' publishing tools to deliver compliant, timely, valid submissions. Files are safely and securely shared between us and our client via a secure FTP.
The entire publishing process can be outsourced using PLG's internal tools. We have experience with tools commonly used as part of a submission, including InSight Publisher, eCTDmanager and DocuBridge.
To make sure documents used in submissions comply with regulations, we use Adobe Acrobat plug-ins, such as ISI ToolBox to edit PDFs when required as part of our publishing service.
Why choose PLG?
PLG is submission expert with a proven track record working across different regions and submission portals, publishing and formatting tools, and validator platforms. We have a team experienced in developing and submitting regulatory applications globally, as well as expertise in managing various application types, including the CTD and eCTD.
With 10+ years of experience in fully managing 100+ products, we provide high-quality validation and publishing services to drug development companies. Our publishing platform is part of our Regulatory Operations Department, which includes +20 experts situated across multiple countries to cover Europe, North America, and Asia. As part of our global operating model, PLG offers up-to-date information about relevant local authorities and regions in which the eCTD is submitted to help you navigate all major markets and regions.
PLG has two flexible working models which provide high agility services, including an insourcing model to support clients on the ground and an outsourcing model to support clients globally. We can support your in-house team responsible for preparing these submissions for regulatory approval or work with pharmaceutical companies to manage the outsourcing of publishing services either in full or using our blended-resource model.
Over the last ten years, we have worked with global and national companies involved with the development of new prescription medicines and vaccines, supporting them across the eCTD process.