PLG's expertise in postmarketing pharmacovigilance includes provision of European Union QPPV, LPPV, and LSO roles.
PLG has a pool of qualified and experienced pharmacovigilance experts available to assume legal responsibility for PV on behalf of clients. Each member of the team possesses the specific requirements—with regard to qualification, language, and residency—that are needed to perform in those various roles.
EU QPPV
The European Union QPPV is appointed by the marketing authorization holder (MAH) to establish and maintain the MAH's pharmacovigilance system. The person is personally responsible for overseeing all relevant aspects of the PV system. The EU QPPV is the nominated, around-the-clock contact person for local competent authorities and the European Medicines Agency (EMA).
LSO
The LSO or local QPPV fulfills local PV requirements in countries in which products are licensed. When required by legislation, MAHs must have local QPPVs or LSOs. The role is variously and interchangeably called local person for PV (LPPV) or local drug-safety-responsible (LDSR) officer or local safety officer (LSO) or local contact person for PV (LCPPV).
Activities
In addition to the legal responsibility of the EU QPPV or local QPPV, PLG also provides the following activities.
Overall QPPV/LPPV/LSO operational activity oversight
Creation and maintenance of pharmacovigilance system master files (PSMF)
Writing and validation of safety data exchange agreements (SDEAs)
Support for audits and inspections
Preparation and maintenance of country safety agreements (CSAs)
Monitoring of global and local regulatory intelligence
PV training
PLG has a team of experts that can provide QPPV/LPPV oversight, including:
Handling of local and central Individual Case Safety Reports (ICSRs) and case processing
Monitoring of global and local literature
Medical writing
Team
PLG provides a client with a team of pharmacovigilance experts who not only have extensive experience in legal role responsibilities but also work together closely to ensure that each activity gets performed quickly and accurately. All activities are carried out by qualified personnel in accordance with legal requirements and published good-pharmacovigilance-practices (GVP) modules.
It is exciting to work on different projects. I also like the cultural diversity and intellectual exchanges at PLG.
Minyar Chelly Kahloun
QPPV Director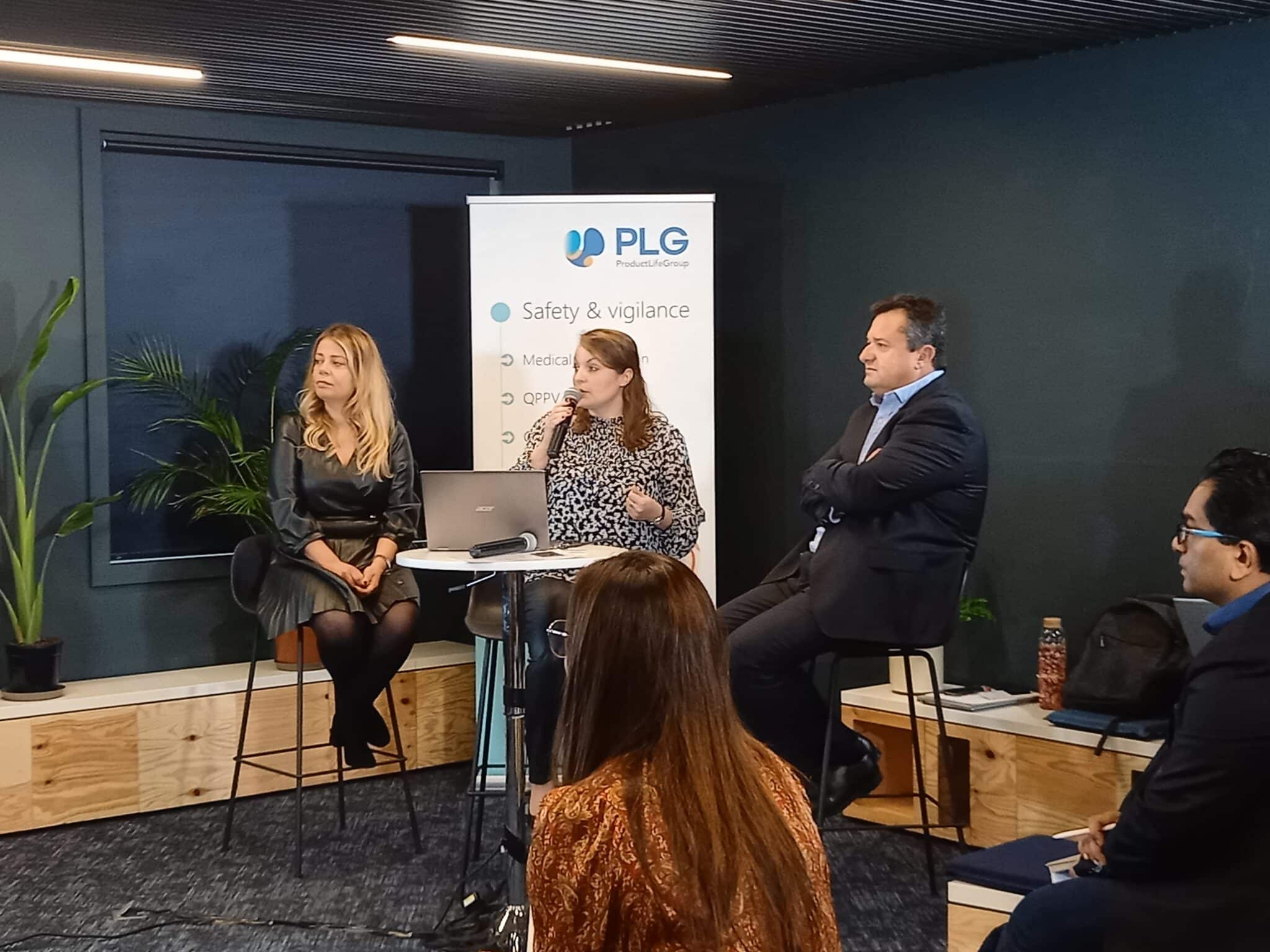 75+
clients, for a total of 115 contracted projects managed across PLG's European offices in Belgium, France, Germany, Italy, Romania, Switzerland, and the UK