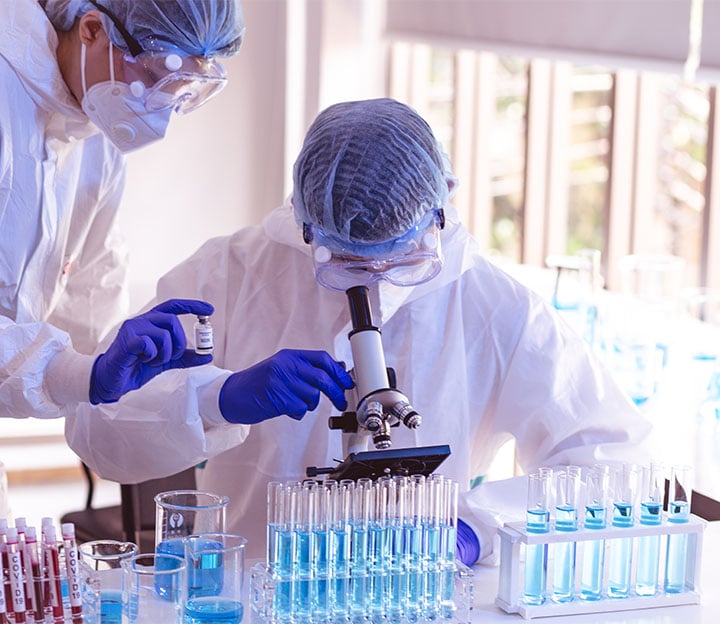 The Implementation of the EU Clinical Trial Regulation 536/2014.
On the 31st of January 2022, the European Union (EU) initiated the transition from the Clinical Trial Directive (CTD 2001/20/EC) to the Clinical Trial Regulation (CTR 536/2014). The main purpose is to streamline the Clinical Trial Application (CTA) and enhance the assessment and supervision of clinical trials among the EU Member States.
The main tool executed by the European Medicines Agency (EMA) is the setup of a new Clinical Trial Information System (CTIS) – a platform that is used by Sponsors/Contract Research Organisations (CROs) and Member States. This portal allows the Sponsor to make one single application to the intended EU Member States and receive a single decision that covers both Health Authorities (Regulatory Agencies) and Ethics Committees.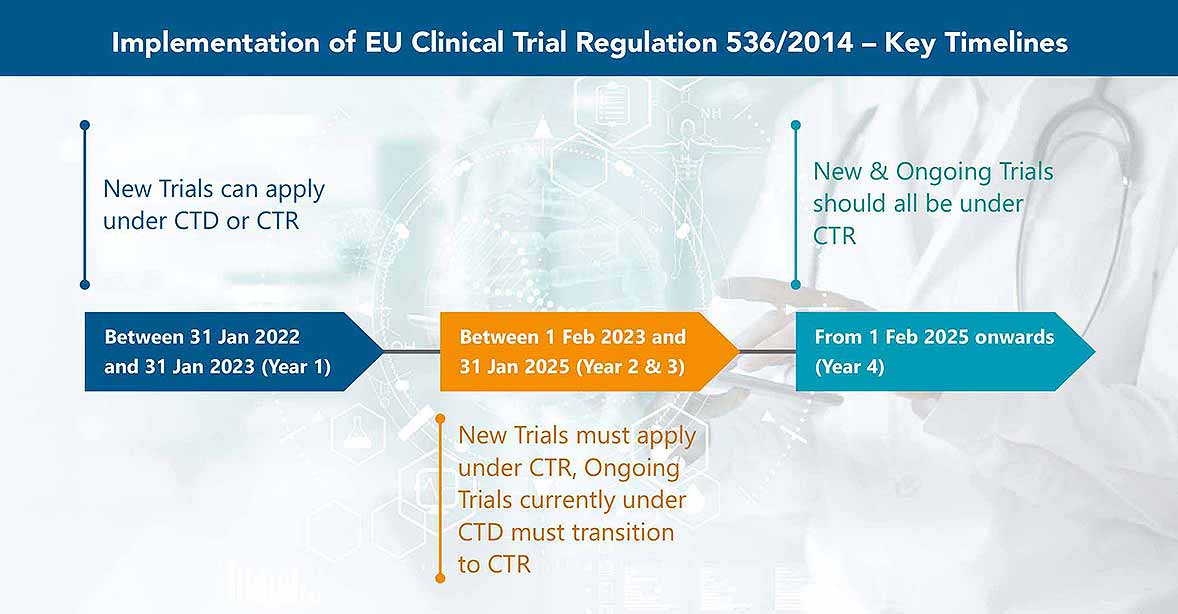 The EMA has indicated that there will be a three (3) year transition plan. In Year 1 (between 31 Jan 2022 and 31 Jan 2023), for new clinical trials, the sponsor can apply under the existing EU Clinical Trial Directive (CTD) or the newly minted EU Clinical Trial Regulation (CTR). This would include the addition of Member States for ongoing trials. From Year 2 (post 31 Jan 2023), new trials will have to apply through the CTR and any ongoing trials ending post 31 Jan 2025 will need to transition under the same regulations. After 31 Jan 2025 all new and ongoing trials should be under CTR. Any trials ending before the three year transition period will not need to transition to the new CTR.
Although these regulations have been around a while, the accelerated nature of the EMA's new initiative has created a significant shift in the landscape. ProductLife Group is here to support companies though this transition for those seeking to submit new applications or those with ongoing trials.
With a multi-skilled and flexible clinical team of experts, we offer:
Clinical Strategy: CTD or CTR? Selection of Reporting Member State (RMS) & Member State Concerned (MSC)
Conversion of CTD to CTR
Application Preparation for CTD or CTR
Submission of Application via CTIS
Management of Submission: Communication with Regulatory Authorities on behalf of the sponsor
Clinical Study Management/High Level Project Management
How ProductLife Group (PLG) can support you:
In House Expertise: PLG has a team of over 15 Subject Matter Experts (SME) well versed in the EU Regulations who have experience working on high level projects including Biosimilars, New Biological & Chemical Entities, Combination Products and Generics. We have the knowledge and experience to cover your products.
3rd Party Management & Oversight: While you focus on the continued development of your product pipeline, let PLG handle the rest. Our Project Management team will oversee the entire clinical trial process, while our SMEs analyses the data and provide timely updates and comprehensive reports. PLG provides that objective overview allowing you to focus on what's important.
Flexibility and Competitive Packaging: Organisations vary in the support they require and at PLG our packages cater for the unique requirements of each company. We can provide full clinical support to individual services as they may be needed. We work with your existing team, or we can create an entire inhouse team dedicated to your projects.
Want to learn more about these new regulations and how they will impact your ongoing or upcoming clinical trials? Click the link below and have one of our team members reach out to you to explore how PLG can help.