We at ProductLife Group have a thorough understanding of Business processes, enabling us to manage communication between the different stakeholders involved in a project – such as clinical, regulatory, quality, PMS team, manufacturing, and commercial – and advise clients on their processes or redefining and formalizing their processes.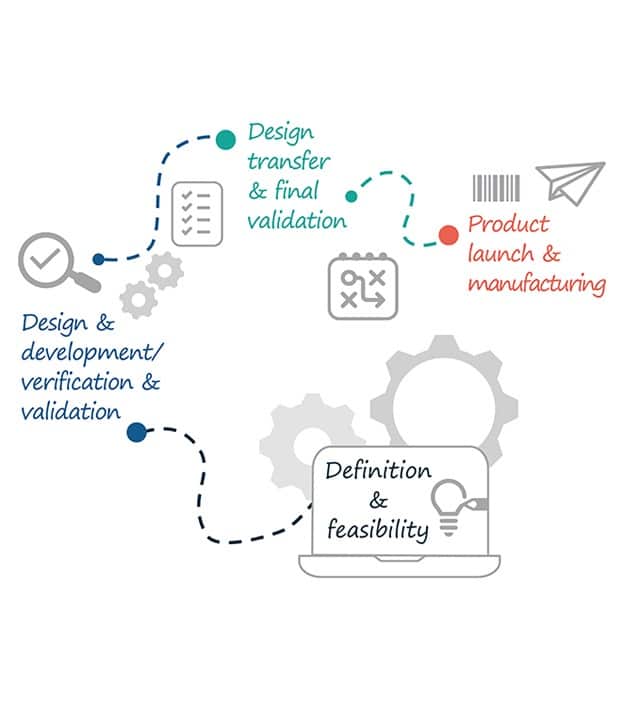 Global Strategy
Regulatory
Device Qualification
Device Classification
Development Plan / Regulatory Go-To-Market Strategy
Related to targeted claims and market: integrating regulatory / guidelines requirements / IP / markets / populations & claims
Gap Analysis
Date due diligence: Pre-Clinical / Clinical / Quality / Regulatory / IP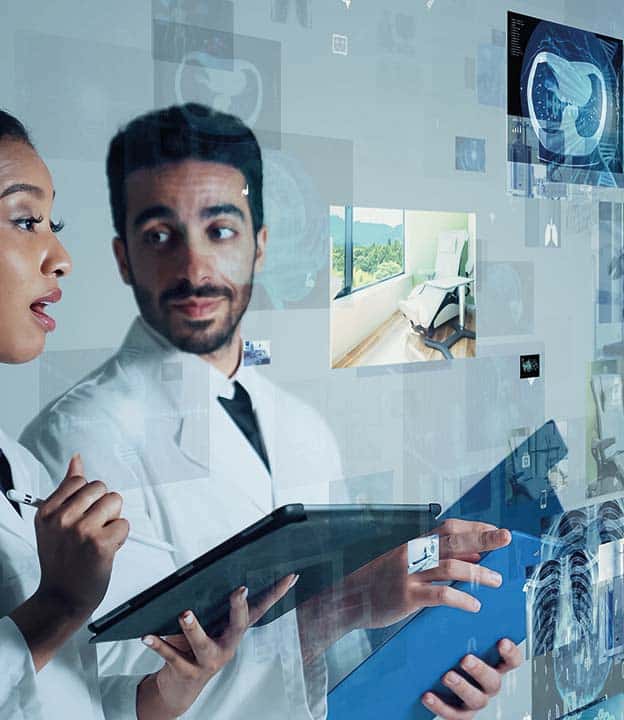 Market Access Strategy
Market Access
HTA, Pricing & Reimbursement per country (P&R dossier, Budget Impact Model, etc.)
Marketing & commercial
Product promotion, KOL, Hospital collaboration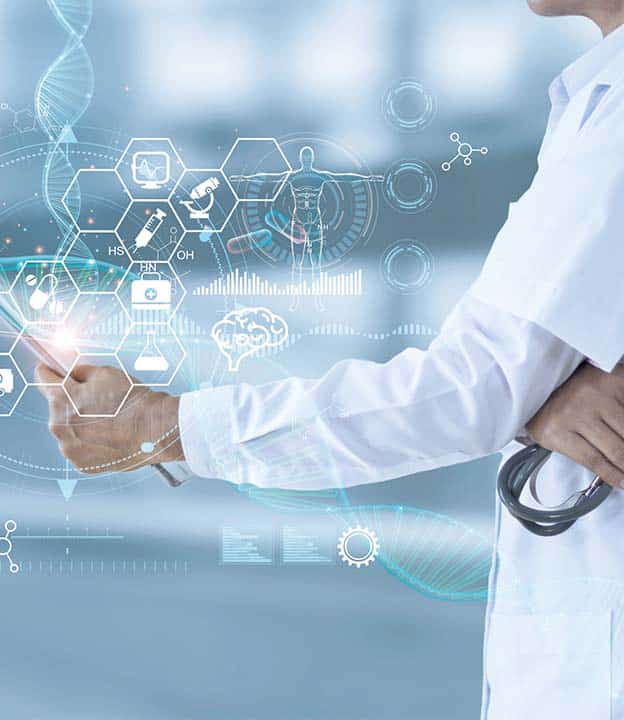 Product Development
Preclinical & Clinical – Design
Designing a development plan including: early feasibility studies, Pediatric Investigation Plan, First-in-human trials
Clinical / Performance Evaluation (MDR/IVDR)
Combined products
Management of scientific advice meeting with targeted regulatory agency
Real-World Evidence generation strategy
Preclinical & Clinical – Operational
Lab/CRO selection & management: protocol development, oversight of all the activities managed by the CRO (responsibilities & SOPs), ensuring GLP / CGP and applicable regulatory guidance compliance
Safety Clinical
Resp. Person, Medical writing, Plan, Reports, Databases, Case management
Manufacturing & Distribution Scheme
Manufacturing strategy, GMP, CDMO selection & MAT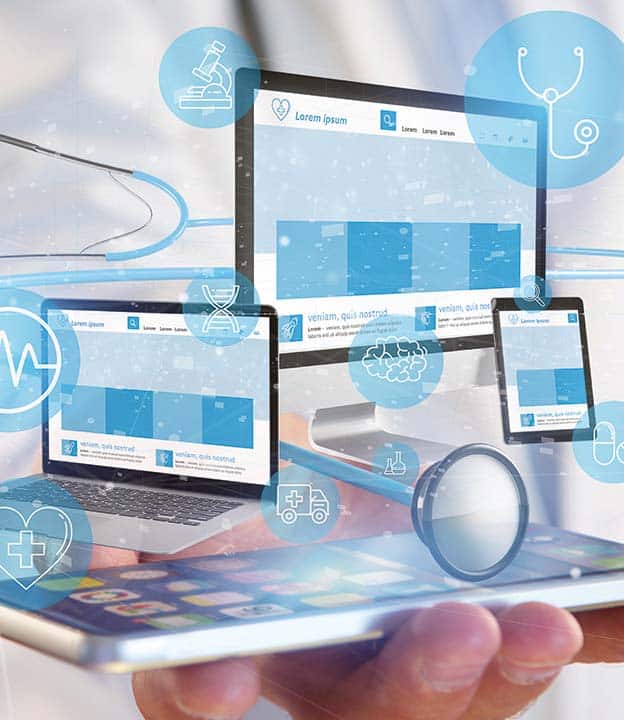 Compliance
Quality Compliance
ISO 13485 compliance, Agile QMS and cloud QMS, Risk management ISO 14791, SAMD ISO 62304, Cybersecurity, Ethics for AI, etc.
Regulatory Affairs & Operations
Notified Body Support
First conformity assessment and Periodic vigilance support
Device Registration
MDR/IVDR compliance CE marking
510(k) compliant FDA approval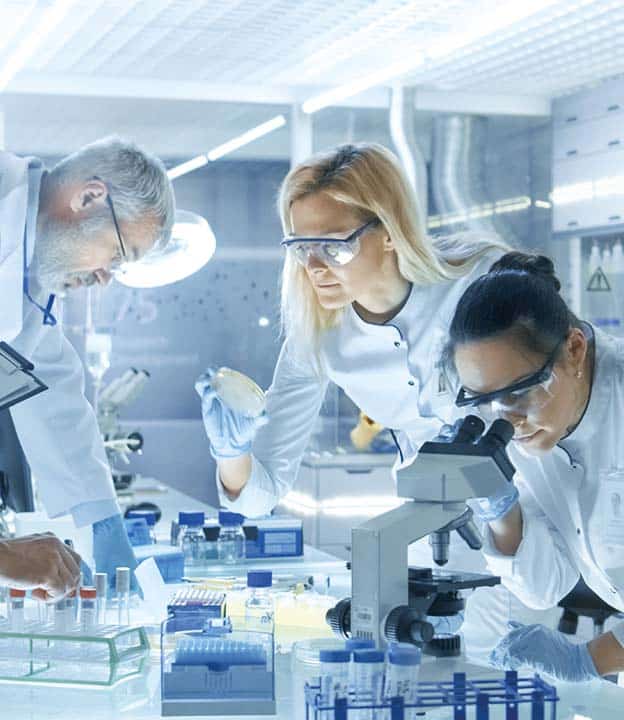 We support innovative medtech's
An IVD blood test, supported by SW
Full support to implement Quality and Regulatory framework documents to access the market
Flash Radiation Therapy
Support the whole process to obtain the CE marking as Class IIb medium to high-risk medical device for compliance with the MDD/MDR
Bone care system
Assessment of the QMS needs for a medical device and draft of TCF
Implementation support of the QMS following the Risk based approach
Full team providing with a complete PM of all activities needed
Full industrialized package support, implementing the QMS, releasing TCF, implementing the SW documentation during the entire lifecycle
Auto-injector
QMS assessment and final closure of TCF
Risk management (ISO 14971) assessment
Registration support within Europe (and UK)
Full team providing with a complete PM of all activities needed (PMS, PMCF, PSUR)
In addition to our portfolio of services, we have packaged specific Innovative solutions that mix the different drivers of our strategy in off-the-shelf processes and tools that enable to bring data intelligence to the regulatory intelligence delivered to our customers.
See in this video a snapshot of solutions we bring in the Medtech domain.